DISCOVER SECURITY RISKS IN YOUR NETWORK
Do not be intimidated by potential security threats to your company's network. Soitron Security Sensor is our security solution designed to analyze your network traffic as well as the transferred content and warn you of any potential risks in your network.
COMPREHENSIVE ANALYSIS
We offer you a set of simultaneous comprehensive analyses of your network traffic and content using a number of tools.
THREAT OVERVIEW 
Get an overview of the current threats in your business environment and the weak spots in your security.
SAVING YOUR TIME
The analysis rollout and implementation will be taken care of by our security experts. We will save you time that you would otherwise have to spend communicating with individual vendors.
COMPREHENSIVE SERVICE
We will take care of everything for you – from delivery, installation and configuration of the necessary hardware, to system administration during the analytical phase, to elaboration of the final overview report.
EASY TO READ REPORT
The outcome of the analysis is a clear graphical report that you can use to prioritize your security investments for maximum impact.
CONSULTANCY
Based on our expertise and know-how, we will help you to evaluate the results of the report and advice you on which technologies are right for you and what should be your next steps.
Soitron Security Sensor includes the following security products:
Behaviorial network analysis
FLOWMON – security centered computer network based on data flow (NetFlow/IPFIX).
CISCO STEALTHWATCH – security centered computer network monitoring based on data flow.
Next-gen IPS
CISCO FIREPOWER – a new generation of Cisco's IPS and Firewalls with advanced features (AVC, AMP). It monitors network intrusion or file threat attempts and presents them to you in an easy to read overview.
Sandboxing
CISCO THREATGRID – a solution protecting organizations from malicious software. It will help you understand what the malicious software is doing, how big of a threat it is for you and how to defend against it.
TRY SOITRON SECURITY SENSOR 
Try Soitron Security Sensor during a a 4-week testing period.
SOITRON SECURITY SENSOR ALLOWED ZKW SLOVAKIA TO SEE THEIR IT SECURITY SITUATION
However, ZKW Slovakia s.r.o., a leading supplier of lighting systems and electronics for the automotive industry, is one of the bright exceptions. Thanks to Soitron Security Sensor, ZKW Slovakia get a continuous overview of the network security and corporate ICT resources. They had a chance to test whether or not the security technologies meet their requirements and how they can benefit from using it.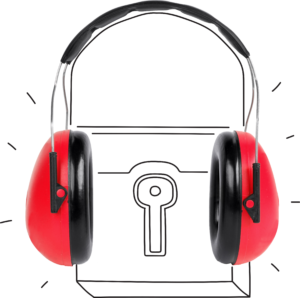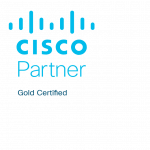 WOULD YOU LIKE TO FIND OUT MORE?