International system integration
Soitron Group, represented by 6 well-established companies, has been providing customers with IT networking projects and services for over than 23 years. We are proud of our expertise, deep knowledge and customer references especially in the area of Multichannel Contact Centres and unique solutions for service providers, with focus on DPI and video solutions. Our long-term experience in IT Infrastructure, Unified Communications and Security competences form a solid base for your system integration projects.
Managed Outsourcing Services
We take the IT headaches away, allowing you to focus on the core business.
Soitron's Managed Outsourcing Services help clients align their IT investments with business objectives. Our transparent, flexible delivery and commercial engagement models reduce costs whilst providing reliable and continued performance and improvements. Our team of highly accredited technical specialists deliver client projects with adherence to industry best practices.
Special solutions
At Soitron, we are fond of innovative projects, which help our clients accelerate their business growth. Most recently, we have implemented unique solutions for the Mobile Police Force for Ministry of Interior Slovakia, the Voice biometrics authentication for customers of Tatra banka in Slovakia (member of Raiffeisen) and Air Traffic Control (ROMATSA) in Romania.
Company founded
Revenue 2016
Soitronees
International presence in seven countries
Local Management
Business Integrity
Expertise
Dedication
Passion for innovation
Stability
Tomáš Turkovič
Soitron Slovakia
Ondrej Smolár
Soitron Slovakia
Marian Skákala
Soitron Slovakia
Bartosz Skalski
Soitron PL
Martin Lohnert
Soitron Czech Republic
Gökhan Gündüzalp
SEKOM Turkey
Gabriel Musat
Datanet Systems Romania
Sami Ezberci
SEKOM Turkey
Peter Horňák
Soitron Slovakia
Zoltán Vašš
Soitron Slovakia
Coşkun Göktan
SEKOM Turkey
Dragos Strescu
Datanet Systems Romania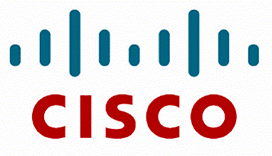 Cisco Gold Certified Partner
Cisco Advanced Borderless Network Architecture Specialization
Cisco Advanced Collaboration Architecture Specialization
Cisco Advanced Content Security Specialization
Cisco Advanced Data Center Architecture Specialization
Cisco Advanced Routing & Switching
Cisco Advanced Security
Cisco Advanced Unified Communications
Cisco Advanced Wireless LAN
Cisco IP Next Generation Networks Architecture Specialization
Cisco Master UC Specialization
Cisco Cloud Infrastructure Partner
Cisco Registered Partner Cisco Learning Partner - Associate
Cisco Customer Satisfaction Excellence
Cisco PSPP Cisco Central Government
Cisco PSPP Education Cisco PSPP Healthcare
Cisco ATP - Cisco TelePresence Video Master
Cisco ATP - Identity Services Engine
Cisco ATP - Unified Contact Center Enterprise
Cisco ATP – Customer Voice Portal
Cisco ATP – Data Center Unified Computing
Cisco Cloud and Managed Services Partner Advanced
Cisco Ironport Gold Certified
Cisco Advanced Data Center Networking Infrastructure
Cisco Advanced Data Center Storage Networking

HP Gold Specialist
HP Advanced Storage Specialist
HP Professional Computing Specialist
HP Professional Storage Specialist
HP Professional Networking Specialist
HP Personal Computing Specialist
HP Workstations Specialist
HP ServiceONE Specialist

Microsoft Gold Data Center Competency Partner
Microsoft Gold Messaging Partner
Microsoft Authorized Education Reseller

IBM Advanced Business Partner


Symantec SMB Gold Partner

Oracle Solaris Specialization

Lenovo Premium Business Partner

VMware Solution Provider – Enterprise
VMware Enterprise Partner
VMware Infrastructure Virtualization
VMware Desktop Virtualization
VMware Business Continuity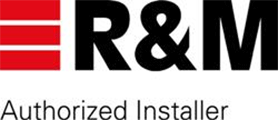 R&M Freenet Certified Copper Installer
R&M Freenet Certified Designer
R&M Freenet Certified Installation Manager

Nice Business Partner
Nice Service Partner


Novell Silver Solution Provider

LANDesk Expert Solution Provider
LANDesk Silver Certified Partner

Teleopti Certified Partner


SailPoint Solution Integrator



2Ring TAS Advanced Partner
2Ring NetFAX Advanced Partner
2Ring IPPS Advanced Partner
2Ring CC Gold Partner


Citrix-Bytemobile Partner
We work diligently and consistently for the benefit of our clients, growing together as we expand into foreign markets.