BE THE PIONEERS OF MODERN IT AT SCHOOLS
Information sharing, online collaboration, and IT security are extremely important in all walks of life, including at schools. Students, parents, and teachers are used to using new technologies at home, which is why the digitalization and introduction of modern technologies into schools are essential. A wide range of Microsoft tools and apps facilitate the building of modern digital schools that allow students, teachers, and parents to collaborate and communicate with ease. How is this done? We will help you get started with these tools so that you get the most out of them.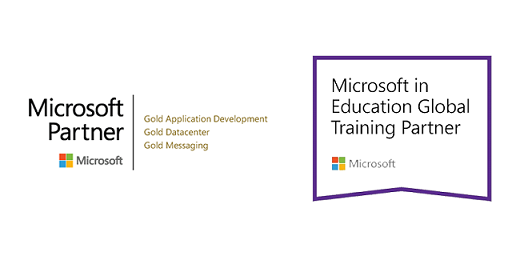 We have experience with the deployment of Microsoft Office 365 in kindergartens and primary and secondary schools in Slovakia and the Czech Republic.
We offer comprehensive solutions, including licensing and software deployment at schools.
We will provide necessary training to teachers and students, allowing them to make full use of the software both at school and at home.
We work with a certified team of specialists (Microsoft Education Global Training Partner) that understand the needs of schools.